Why should you become a member of the CPAS?
£60 +VAT
annual fee per person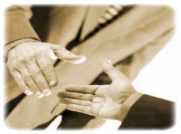 The Scottish CPA promotes best practice through technical and networking events. Be the first to hear about them. Attend as a member, which is frequently free to members.

Receive blog, newsletters and CPO announcements.

The CPA is multi professional - surveyors, lawyers and planners, making it the one voice of the CPO world


The Scottish CPA is a leading stakeholder for Reform of CP powers in Scotland.



Why acquiring authorities should be members of the CPAS?
£45 + VAT annual fee per person
Available to practitioners in Central Government, Local Government, Statutory Undertaker, Statutory Agency, Public Trust, and Higher Educational Body




All membership rights mentioned above are bestowed to corporate members.




The cost of a failed CPO is substantial, and the delays in beginning again are usually terminal for schemes.